Shaping the future with HoloLens
[Microsoft Visual Studio]    [C#]    [Unity 3D]    [Git]    [TeamCity]
What used to be a far-fetched technological dream was in Spring of 2017 a reality for a team of seven at Equinor in Trondheim. They were all at the very front of using Microsoft's HoloLens, which seemed to hold more opportunities than you could shake a stick at.
It's important to stay up to date on the latest innovations in technology and watching the Microsoft Build Conference is one of many ways to do it. What seemed like an ordinary March day would result in bringing exciting new technology to the company, powered by a team of seven, in the shape of Microsoft HoloLens. These holographic glasses enable the user to visualize 3D models right in front of them, which they can enlarge and even walk through.
 
Kjell Inge Skjønberg believes this technology can change the world, like iPhone did 10 years ago. (Video: Torstein Lund Eik)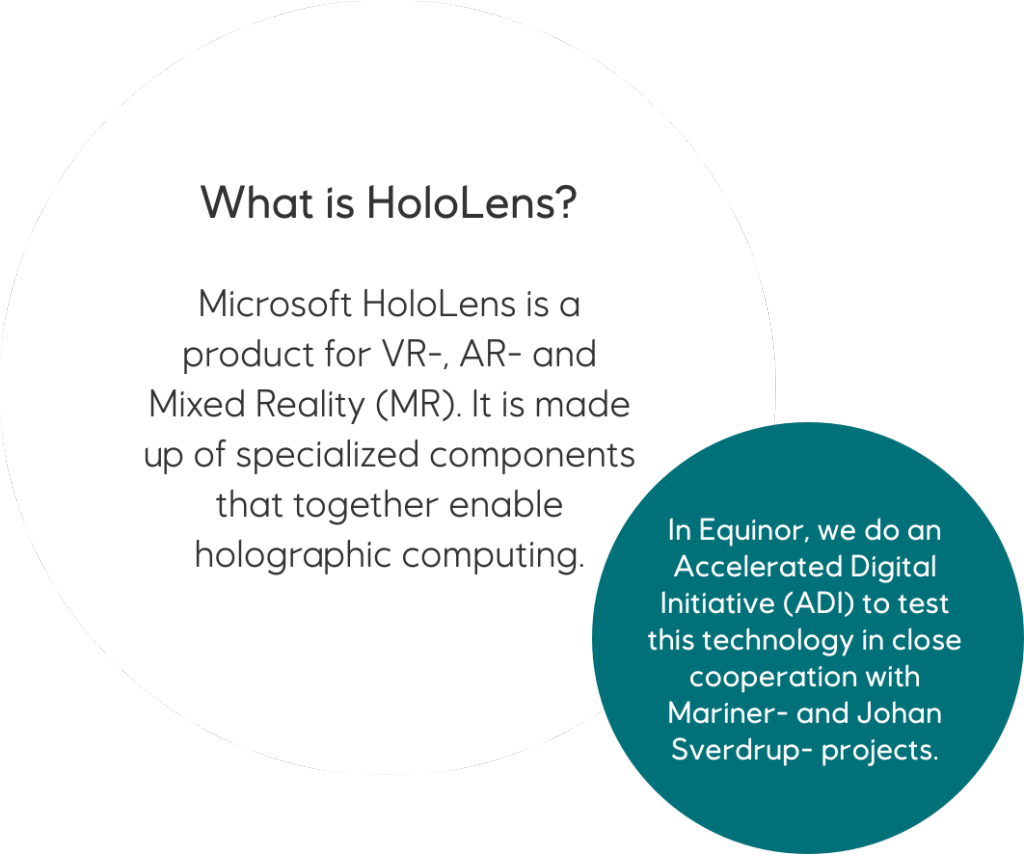 Inspection and verification: Use to verify correct installation, future problems etc. Reduce time for search and control
Pathfinding: Reduce time to search and locate any device
Simulation and VR- of 3D-models: Reduce risk, better understanding and knowledge sharing
Preview of modifications and planned work: Reduce risk of wrong design
Use of Skype: Easy live communication between people offshore/onshore. Reduce need for travel.
Hookup-phase: Quick and easy access to information Visualize hookup. Problem solving and collaboration (onshore/offshore)
During the Microsoft Build Conference Skjønberg saw an opportunity to learn something within a new field, where he wouldn't just be working with the technical aspects of coding and programming.
"I saw this as an area where I could be a part of shaping the field, and I wanted to try and create something new within the company. The advantage of coming from IT is that where others would see limitations, I see technical challenges," Kjell Inge Skjønberg says.
A year and a half later, the HoloLens team had gone from a man with a plan to a whole team – and a new nickname for Kjell Inge.
"I was invited to join a meeting with Margareth Øvrum and her team together with the people from Johan Sverdrup and I jokingly introduced myself as "Mister Hololens". But the name stuck," he laughs.
Kjell Inge Skjønberg explains how he got his nickname "Mr. HoloLens". (Video: Torstein Lund Eik)
"In all seriousness though, the amount of attention and support we have received on this project has been incredible. The most exciting part of this journey has been seeing that others are finding possibilities in the work we created. Being able to witness a small idea explode into something of this scale is very fun."
Not only did he score a new title, he's also been able to travel to South-Korea and visit the Mariner A construction sites as part of his HoloLens work. These trips changed the way he views his work.
"Seeing how all the different sectors and divisions of Equinor are intertwined and there is a common thread in all the work we do, as well as the sheer scale of our operation and witnessing how big a part IT is in all of this, has been an eye opener."
Kjell Inge Skjønberg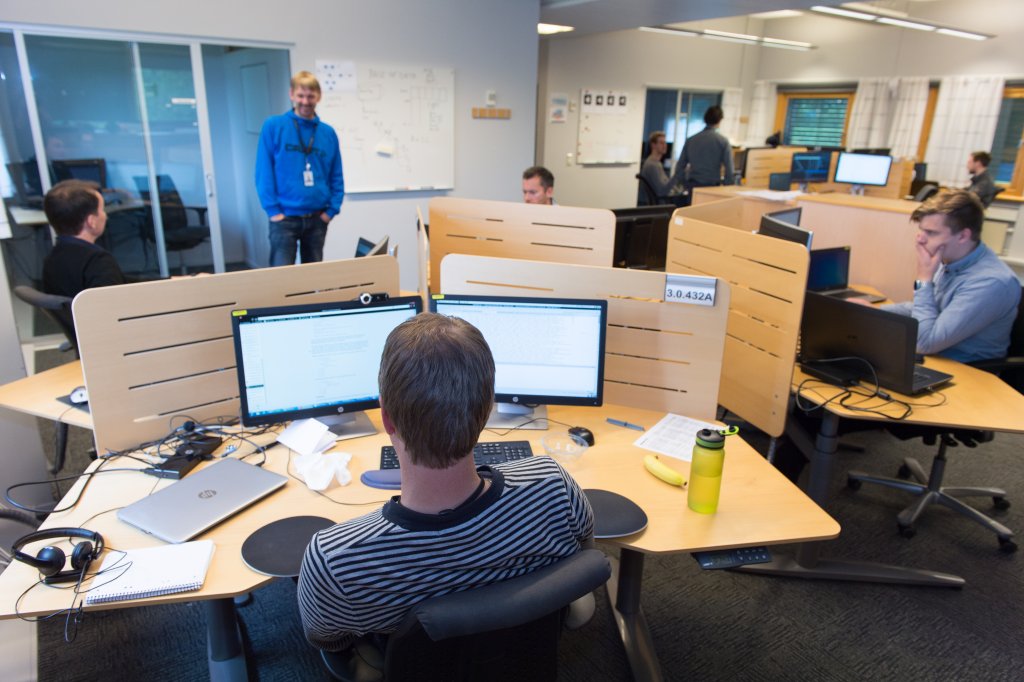 Their very own developer playground
Let's head back in time for a bit. In the months after the Build conference Kjell Inge got down to business and started putting together a presentation, which he later pitched to the higher-ups in Trondheim. They liked the idea and sent it even further through the system to Corporate IT. After a bit of a back and forth they finally got the go-ahead on October 1 of 2016.
"Even though the ball was in their court for quite some time I received a lot of positive feedback quickly. I was positively surprised at how fast my presentation was received and sent through the system", Kjell Inge tells us.
"When we got the go-ahead we didn't have any real limitations on what we could do but we needed to prove within a couple of months that this would be of value. For me it's not the technology itself that's exciting but the idea that the practical use of tech could have an impact on the company," he says.
Kjell Inge didn't have any previous experience with gaming technology directly but had a lot of experience working with Microsoft's products. When he was tasked with assembling a team he started asking people who showed an interest and enthusiasm in the matter.
"We became a small team that would build something from the ground up together, without really knowing where we were going with it. It became our own full-time Developer Playground activity. Personally, I found it very interesting to see how we can combine this new gaming technology with what I already knew," he smiles.
Today the team consists of seven people. Some of the members came from within Equinor, while others were external consultants hired specifically for this task.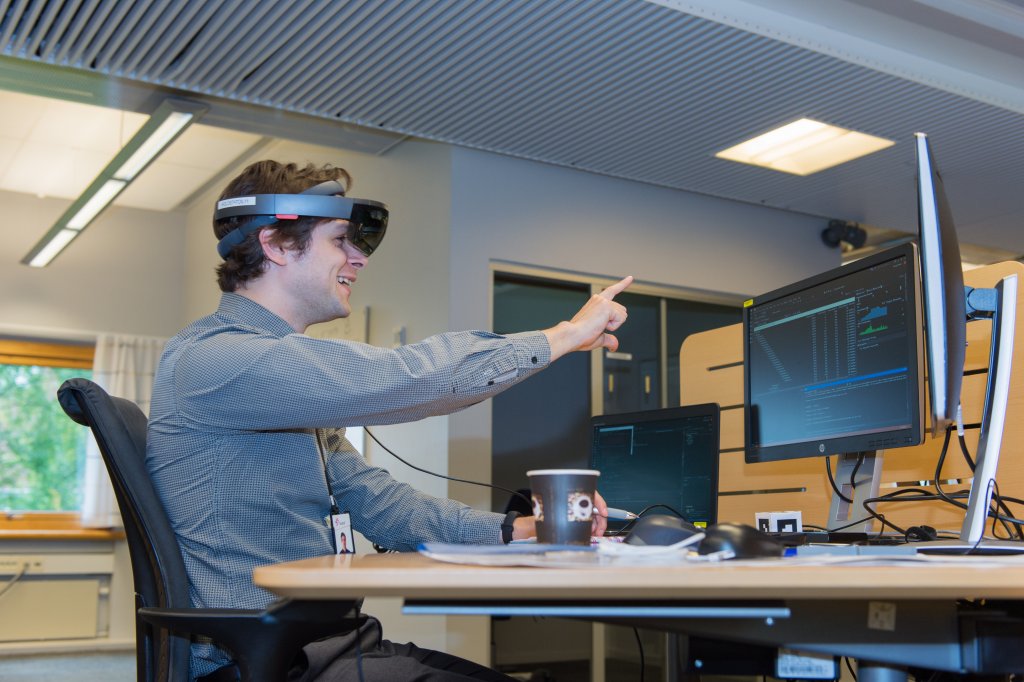 Now, getting his hands on the HoloLens kit was no simple task at first. In order to even be able to be put on a list to pre-order you had to complete a couple of tests, which measured your level of IT competence. After passing these tests, Kjell Inge learned you had to be a US or Canadian citizen – as well as have a registered address in either country in order to pre-order.
Caught Microsoft's attention
With the kit in hand, the work could begin. And it didn't take long until they were to meet with Microsoft's Norwegian office, who were eager to learn more about the work they were doing.
"The first thing they asked when we got to the meeting was how we had managed to get our hands on the kit. They hadn't seen it firsthand before themselves and were rather surprised that we had been able to get one," Kjell Inge laughs.
Even though Microsoft had their thoughts and ideas about what could or couldn't be done through HoloLens, Kjell Inge and his team had a different idea entirely. Soon, they would prove Microsoft wrong.
Today, the team have weekly meetings with Microsoft in Norway and they even have direct contact with the HoloLens developer team in Redmond, WA. Now, Microsoft is looking at the work the seven people of Equinor's HoloLens team are doing as examples of great work. As a direct consequence, Microsoft are even considering changing HoloLens' release schedule in Europe to include Norway in the early stages.
 
What Microsoft thought was a showstopper, we saw as a challenge, Kjell Inge says. (Video: Torstein Lund Eik)
 
Key features
Increasing digital proficiency
Encouraging the team to stay curious
Ensuring the team stays up to date with new tech
Exploring (personal) projects for fun promotes growth
Developer Playgrounds is part of the initiative
Where some might be reluctant to send in an application for a special project in case they fail, Kjell Inge has a different approach entirely. In his eyes, Equinor should fail more.
"The presentation I submitted to my supervisors had a sentence saying that there was a potential for failure but that we should try either way. In my opinion we're too careful and fail too little. I believe that we can only learn if we try."
When presenting their idea and project to other people in the organization, some of them were skeptical to the idea. Many meant that they had tried a project like this before but it didn't work or they failed to see any value in the product.
"Fortunately, we had the freedom to do whatever we wanted to do and merely show that we could provide something valuable. This meant we could create something for the skeptics, even if they were negative, and as soon as they got to try the technology they were over the moon. Then I had to be the down to Earth one and ask them what the value in this would be for their division," he smiles.
The skepticals got inspired trying out the kit. (Video: Torstein Lund Eik)
The HoloLens team might be a young team still but they have already participated in several projects. The first project was Mariner A, where a motivated and eager team wanted to find a use for HoloLens technology. After talking together and creating solutions for them, Kjell Inge went to South-Korea to meet them and test it out in person.
"They were very eager and motivated to learn more about this technology and its possible usage, which was very motivating for us. We found a couple of areas where the technology could be used and our first tests on the site were pretty successful."
Kjell Inge tells us that by placing these holographic projections of a model outside in the "real world" opens up a whole new dimension. Suddenly, your world turns interactive and you can click on physical objects to bring up more information on them.
 
All of a sudden you can access information right in front of you without having to drag a bulky computer around. We immediately saw that the use of the HoloLens technology was far greater than we first thought.
Kjell Inge Skjønberg
With a motivated and enthusiastic team of users working on Mariner A, Kjell Inge and their team had an independent user group who would not only test the technology but provide them with useful feedback. "This meant that we could stay in Norway and have an agile approach to it all, by adding or changing things as they reported them back to us. I feel that we got into a good dialogue with them and vice versa. And one of the benefits of this agile approach is that you never really finish working and improving.
Today, the team's focus is on Johan Sverdrup, where they are heavily involved. There, they are making the most out of solutions they made for Mariner A as well as expanding with new solutions entirely.
From my experience using HoloLens is that this tool helps us to be more efficient, and improve the quality in our daily work, by integrating different systems into one interface.
Caury Javier Flores Hernandes, Johan Sverdrup Construction in South-Korea
Kjell Inge and his merry team of 7 are a mix of Equinor's own employees as well as external hires. Some have been working within IT for several years, while other were recruited almost fresh out of school.
"The younger ones don't have the same set view of how to do software development, which enables us to challenge our way of thinking and bring new ideas. At the same time the ones with more experience can pass on best practices. I think having a mix of people like this is very positive."
Some of them have more knowledge of systems integration, some of cloud solutions and others have experience with gaming technology.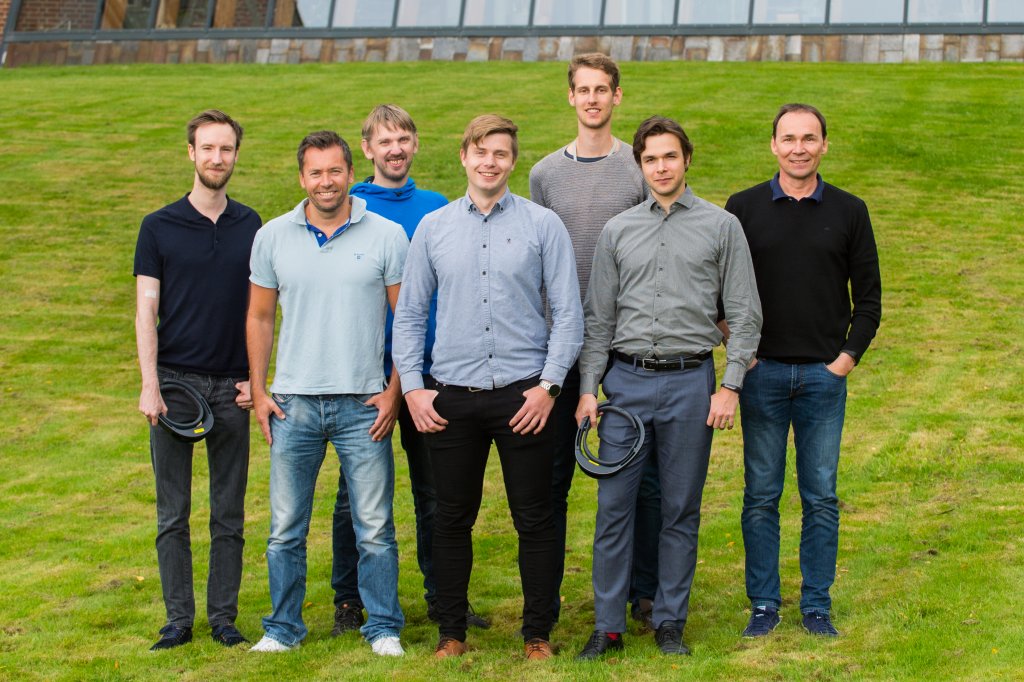 "I feel that the team we have now complement each other, which I hope we will continue to do. The team is very self-propelled and I can ask them for a feature to be implemented, and in a matter of time they'll have it done," Kjell Inge says.
These days, working in Software Innovation means you need to possess a variety of skills. It's not just about being technically competent, you also need to be creative and see opportunities through combining technology.
"I believe that being creative is very important in this line of work."
Kjell Inge Skjønberg
Kjell Inge continues: "If not we'd become very static and have several iterations with different users. Some of our challenges involve managing enormous amounts of data inside the glasses, which have limited space. Being able to think of a problem in a new way, seeing what works or doesn't work and then adapting to it is something everyone has to do in a team like ours."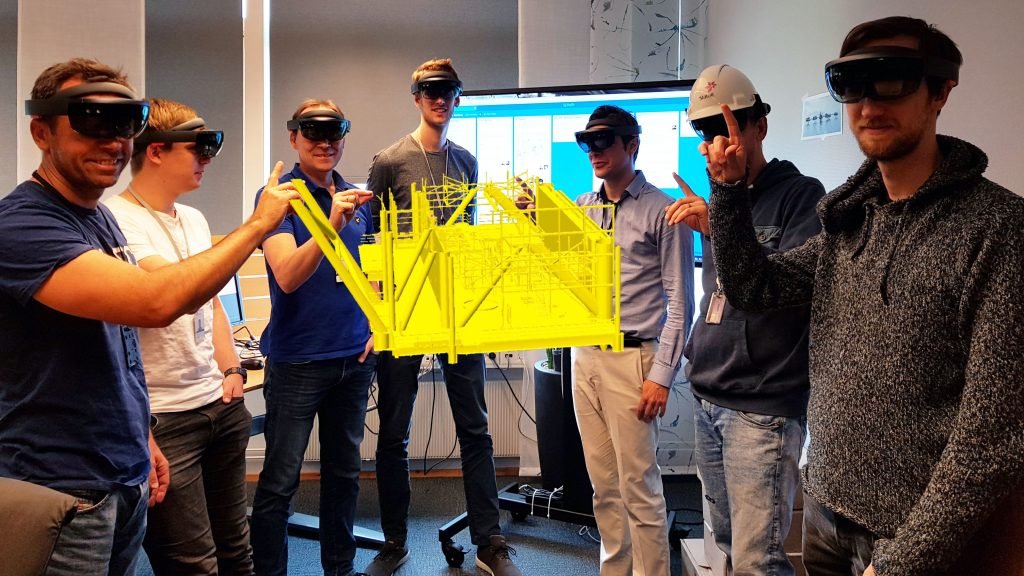 Even though it is mostly due to hard work and long hours that Kjell Inge and his team have been able to get where they are today, they also had a little bit of luck. About the same time as he sent in his HoloLens application Equinor launched their GoDigital initiative and Corporate IT said they would finance the project.
"We've had a strong "tail wind" helping us along the way since the beginning. Digitization has become such a focus for the entire company, and the HoloLens technology is small and mobile. Additionally, it's easy to see an area where the tech can be used, which I believe is part of why it has been so easy to present it".
Kjell Inge tells us that even though they haven't directly failed in any of the projects, they are aware of the possibilities of failing when applying HoloLens technology to other sectors:
"I still think trying is the right thing to do, because we will learn more along the way."
Kjell Inge Skjønberg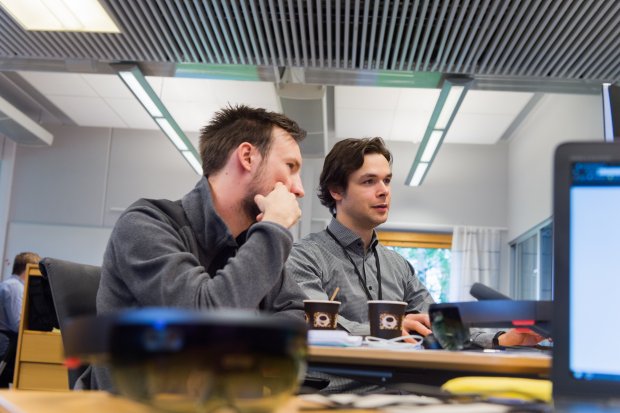 Feedback or help is never far away when you're part of the HoloLens team. Here, Håkon H. Hesselberg, left, and Georgy Ushakov are working together on the latest updates.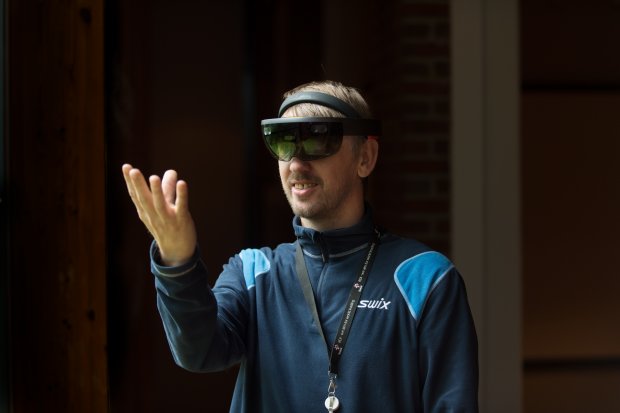 Equipped with a HoloLens kit, a world of opportunities appear in front of you.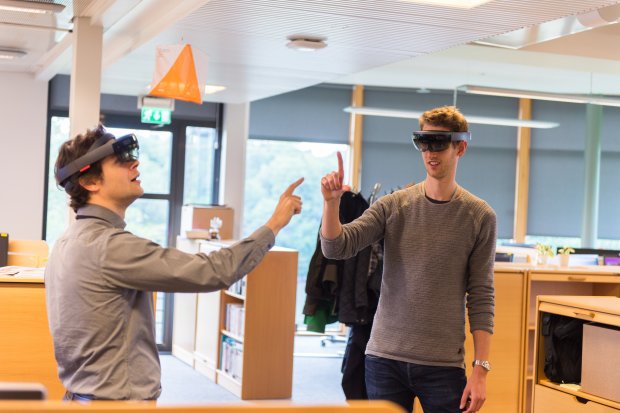 HoloLens glasses make for easy sharing of visual information, whether you're miles apart or in the same office.
Feedback or help is never far away when you're part of the HoloLens team. Here, Håkon H. Hesselberg, left, and Georgy Ushakov are working together on the latest updates.
Equipped with a HoloLens kit, a world of opportunities appear in front of you.
HoloLens glasses make for easy sharing of visual information, whether you're miles apart or in the same office.
Want to stay updated on Loop?
Some of the people from the HoloLens team in Trondheim