Diversity and tech are shaping our future
We've set ourselves an ambitious climate goal of net-zero by 2050. What's going to help us get there? Diversity, inclusion and technology. Here's how.

There's no way around it, men are still overrepresented in the tech industry. Like in many IT organizations, most of our developers are men, but in Equinor we also have many skilled developers, engineers and tech professionals - who just happen to be women. Often, they can be seen as managers, team leads or project managers - but working in IT is so much more than that.
Women make up less than 30% of tech professionals across the world, which is important to address - as tech is increasingly shaping the way we work and interact. Diversity is a big word and naturally contains more than just genders; it's cultural background, education, religion, nationality and more.
"In Equinor, we believe diversity drives creativity, innovation and better business results. If we're going to make our low-carbon future a reality, technology will be an important piece of the puzzle - and that makes diversity in tech instrumental for success."
Åshild Hanne Larsen, Chief Information Officer and Senior Vice President IT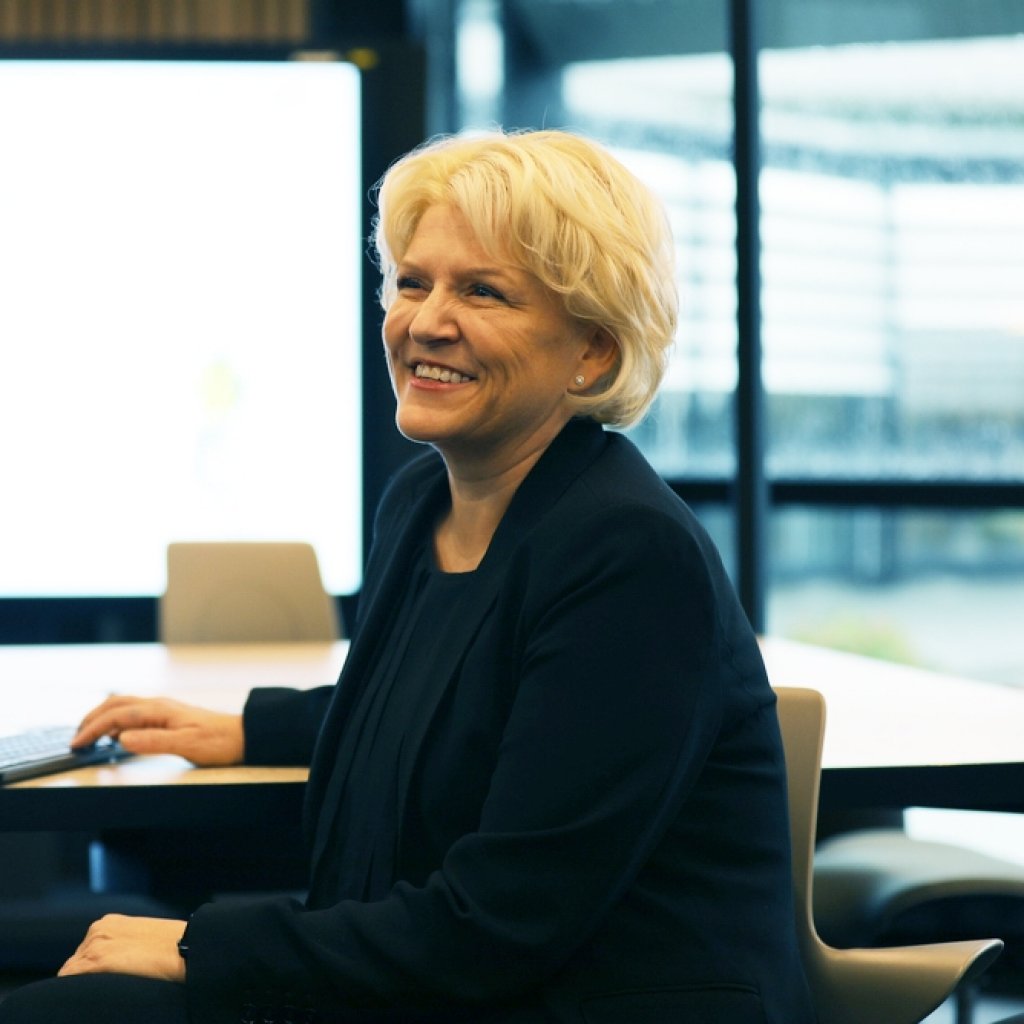 "I am passionate about making a difference here and promoting role models who can inspire the next generation of talents to choose technology," Åshild says.

That's why we headed out to find some of them and answer some questions; Who are the people building new software, driving change and utilising new technology to improve people's lives? Or working with visualization of data and constructing pipelines for data - enabling that data-driven future?
What made them choose tech and more importantly, what makes them stay? Let's find out!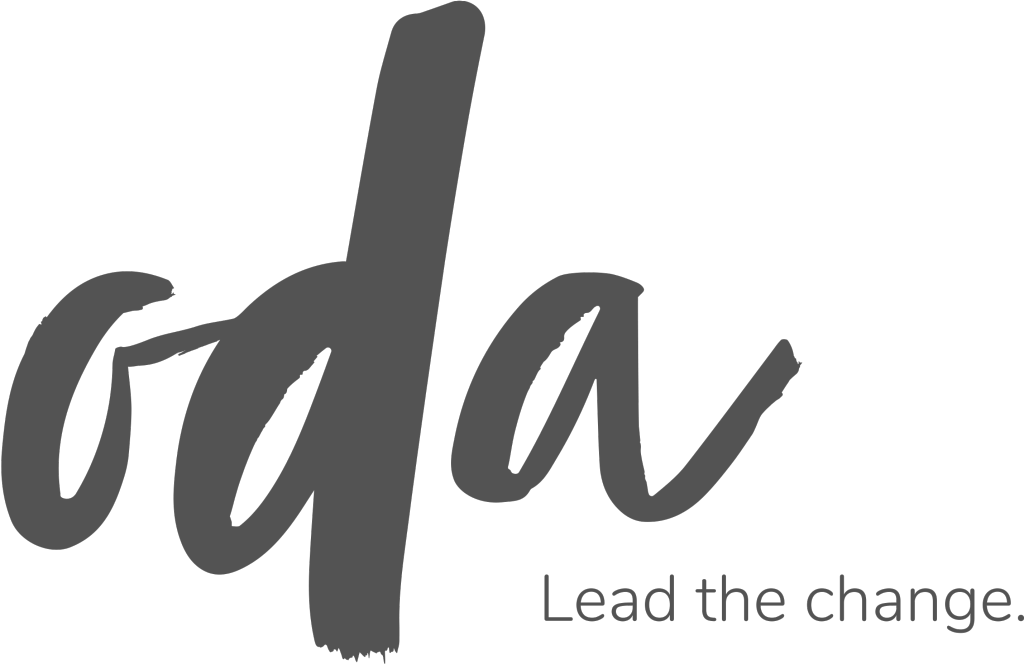 The Oda Network

is a leading non-profit network and meeting place for women in tech in the Nordics



Hosts inspirational days, networking meetings, mentor programs and more
More than 10,000 members and 50 strategic partners
Equinor is proud to be a platinum partner

The first stop on our virtual tour is Trondheim, where we find Marita Midthaug. She began studying IT in the late 90's, and saw it as an emerging industry with high chances of work. But that wasn't the only reason.
"I've always wanted to be a creator, and I was surrounded by "handy" people when I grew up. This feeling and wanting to create something is what made me want to go into IT," Marita says.
She's currently working on a solution to make it easier to order which data that will be gathered when drilling new wells.


"It's very rewarding to be part of creating something in the digital world. And it's a lot of fun when we get the data to flow where it's supposed to and do what we want it to do."
Marita Midthaug
There were only 7 girls and 120 guys in her class at university and the guys had seemingly much more experience. But it didn't take long for Marita and the others to catch up, and she landed a job as a developer after graduating.
Marita took a break from coding and went into the world of project management. But after spending 15 years in Research & Technology, she once again found herself back in the world of IT.
"Unfortunately, everything I learned had become bad practices so I had to start over. I felt I had more time when I was in my 20's than when I started from scratch again in my 40's, so it was challenging, but still worth it," Marita laughs.
"The expectation was that I was eager to learn and do my best. Everyone was very accepting of the fact that people bring different skill sets," Marita says.
"In my experience, people highlighting their own strengths and skills at the expense of others isn't very common in IT. People are more focused on working together towards a common goal, without that "negative competition."
Marita Midthaug
Team Awesome, which Marita is a part of, consists of 5 people and she's the only woman currently working on the team. While she doesn't necessarily think there are a lot of differences between men and women in IT, there are benefits to different people asking different questions.
"I think I ask other questions than them, not necessarily just because I'm a woman, but I have a different approach. We've had some discussions in the team where we haven't always seen eye to eye, but we've also been able to move on and improve from them. Which I think is important," Marita says.
Why diversity matters - and wins
While it can take the shape of a mere buzzword, diversity plays a big part in taking companies ahead of their competition, a 2019 McKinsey & Company report surveying 1,000 companies across 15 countries found:

Companies with more than 30% women executives were more likely to outperform companies where this percentage ranged from 10 to 30 percent

These companies were more likely to outperform those with even fewer - or none at all - women executives

In case of ethnic and cultural diversity, their business-case findings are equally compelling: in 2019, top-quartile companies outperformed those in the fourth one by 36% in profitability.
Helping to shape the Internet of Things
Next stop - Stavanger! Here, Yu He is working with the Omnia Data Core Team. The team is responsible for managing the Omnia Data Platform, which has become the tool to democratise data in Equinor.
She's been working in tech since joining Equinor in 2018, her first job after graduating with a Master's in Embedded Computing Systems.
"In China, we're very competitive and girls are actively encouraged to choose engineering. But it wasn't just objective reasons for me, I've always preferred the scientific subjects," Yu says.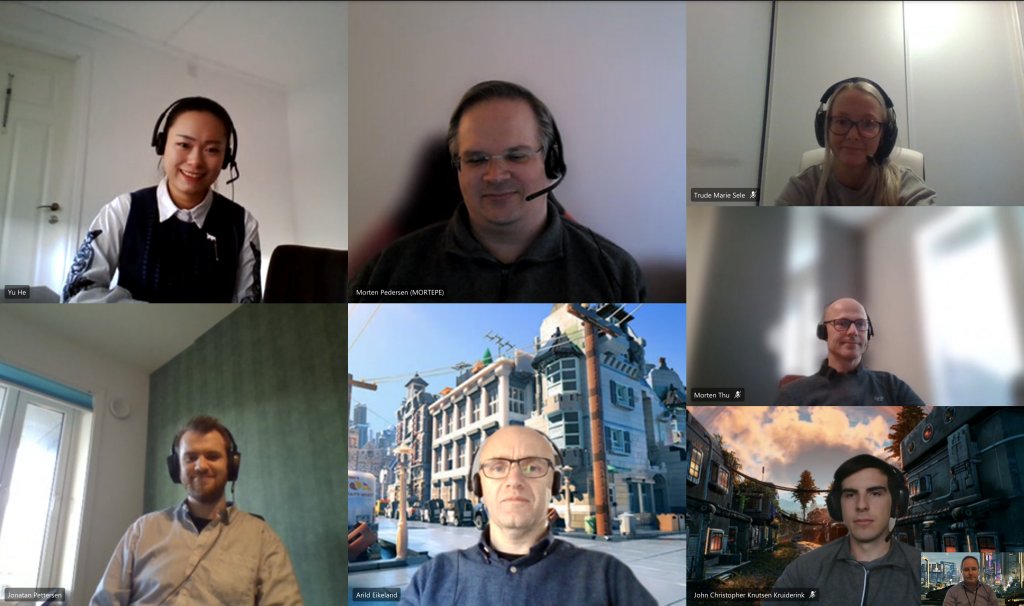 Since our Omnia Data Platform is built using Microsoft Azure, Yu's team is also working closely with Microsoft. She has been involved in testing new Azure services and providing feedback to improve them, a part of work she really enjoys. But her long-term goal (and dream!) is being part of building the Internet of Things.
"Data engineering and data science is a part of the process, and we're in that process right now, but we're not connecting everything together just yet. We've started to build the different pieces and I hope I get to see it completed in the future," Yu says.
While diversity matters in a team, Yu doesn't believe that it's the most important ingredient in work itself. However, diversity definitely brings more perspectives into the team and helps the team organize in a better way.


"For me, I think the interest is what counts. You have to push yourself to learn new things every day. Being a developer means choosing a career where you have to stay on top of and follow trends all the time, or you'll get outdated."
Yu He
When we asked her about why she thinks there's a skewed balance of genders in tech, she says that many women might not know what being a developer actually means.
"As a developer, you have to be a logical thinker. I know that girls who love logical thinking might not be aware that a developer does a lot of that. If you're a big logical thinker, then being a developer might be a great fit," Yu says.
"I think in general girls, or women, might not be as much aware of what working in IT actually means," she adds.
Variety is the spice of tech
"For me, the tech world came very naturally. I grew up in a pretty nerdy family and there was always a computer around. And after I was done with Prince of Persia and Tetris, I was curious about what else this box could do," Urszula Wolak laughs.
Now, Urszula works in Oslo as a data engineer and tech lead for her team. What's a tech lead you ask? Basically, it's about coordinating developers and their work, but most of the time she is doing the work herself.
"Thankfully, organizing is more of a side gig," she laughs.


"The variation is what makes it fun, especially in data engineering. I have to cover a lot of bases, switch between tools, different tech, and in many cases just learn on the go. It's like a puzzle you get to solve every day."
Urszula Wolak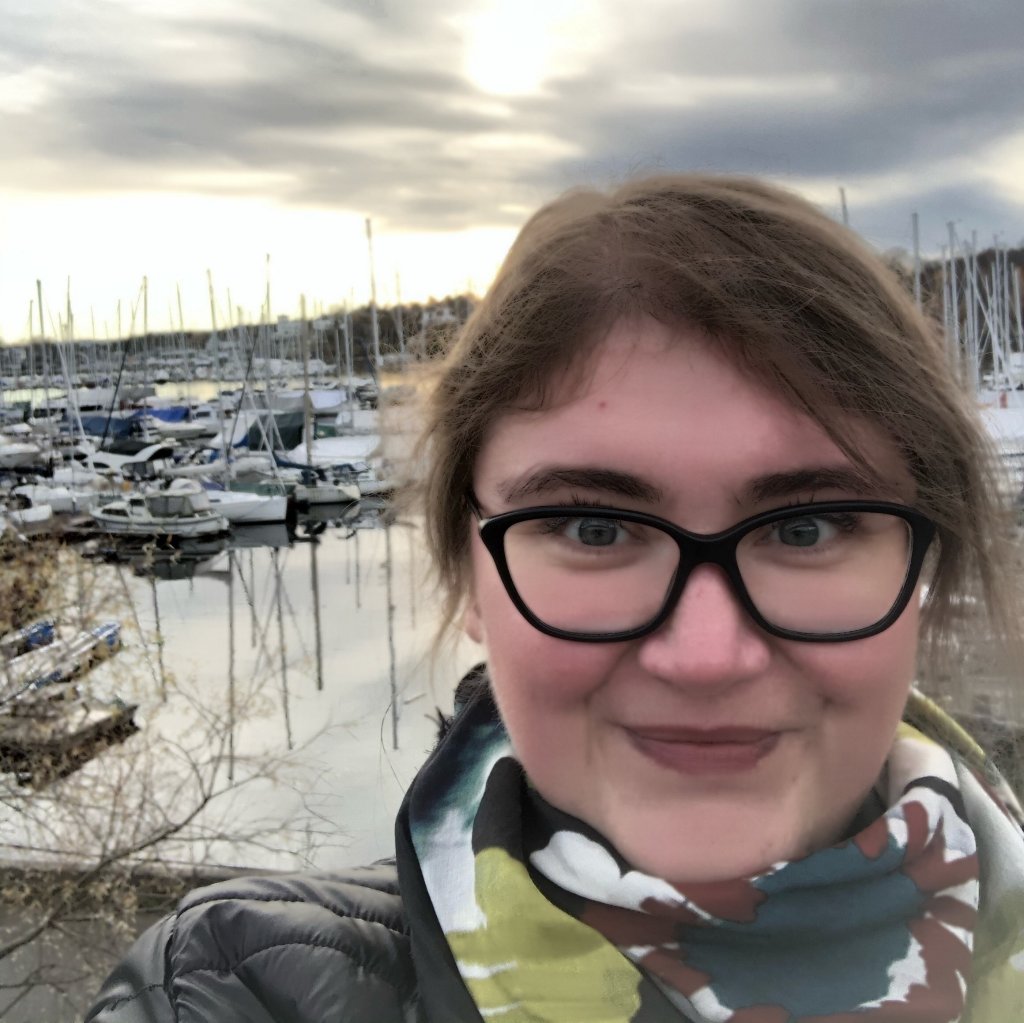 The rest of the Pre-salt Analytics project team is based in Brazil. They're all working on creating a tool that allows users to visualize different data sources in one screen.
"It's a great feeling to help in making people's lives easier in ways that aren't obvious to them. I find it incredibly motivating to give people tools that help them, simply by putting together data in one solution," she explains.
What does it take to solve an IT puzzle? Passionate and curious people working together, preferably people who think differently from each other. Having a very homogenous group will affect team dynamics, which can be very noticeable when someone "different" enters.
"While tech is still a male-dominated field I've never felt I was at a disadvantage. I think we're mostly judged on our merits in our industry," Urszula explains.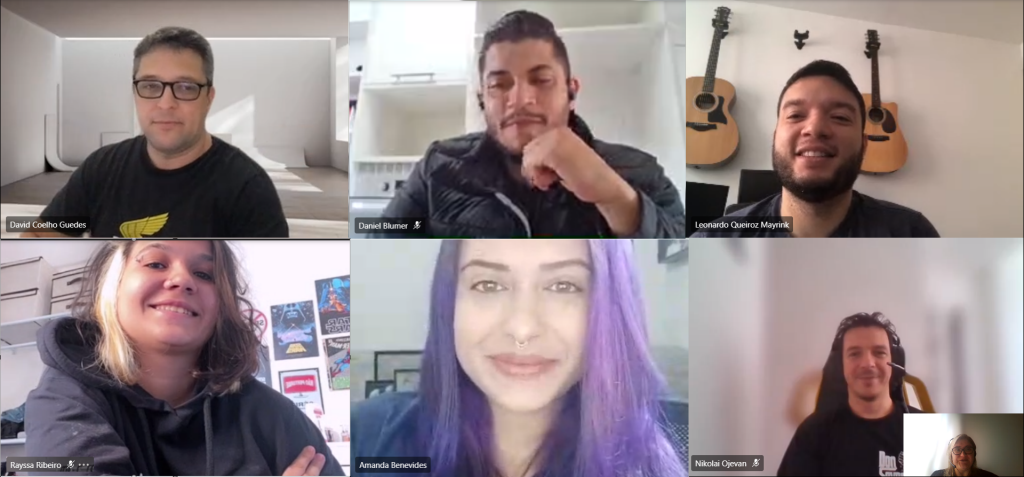 She tells us that the only place where she's thought the gender imbalance is visible are conferences and other industry events.
"But apart from that, I've never felt like anyone has questioned my presence. Not that there's always been women around, but I never felt out of place," she says.
Naturally, we had to ask Ursula: what makes a good developer or data engineer?
"A proper IT background is a must. But as long as you're curious, willing to learn and not set in your ways I think you can have the freedom to explore different roles. Being stubborn is a good thing if it means you don't give up just because something isn't easy, but you have to be open to listening to others and taking their advice."
Urszula Wolak
Whether you're a student, graduate or have years of experience - we might be looking for you! Hit the button below to explore our career options.
Bente Kleiven is a data engineer in Bergen, working with moving all of our data to the cloud. She shares the view on diversity being an important aspect.


"I think you need all kinds of personalities on a team; from introverts to extroverts and the ones who can spearhead new tech to the more down-to-earth types. It's when you have all these different kinds that it's fun to work together."
Bente Kleiven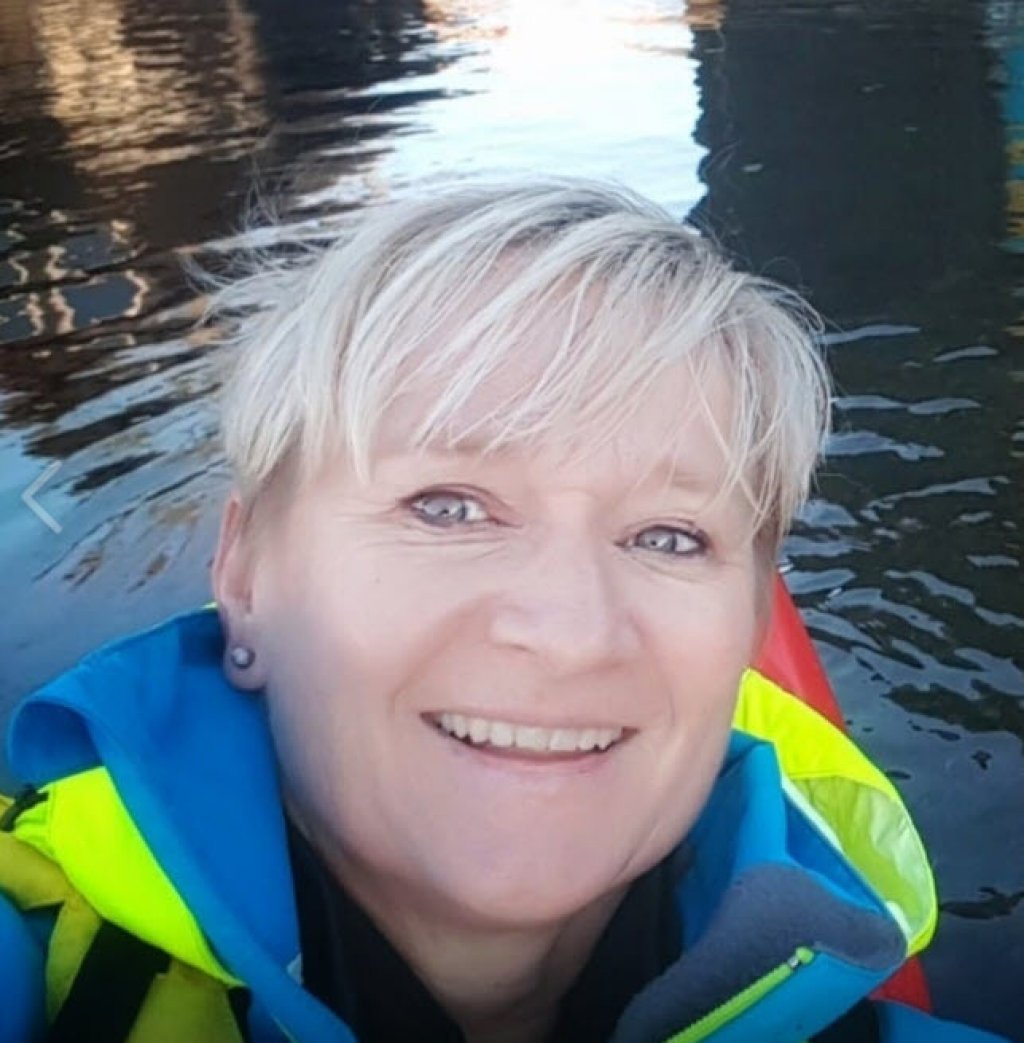 "Differences in age and nationality can be just as important as differences in genders," she adds.
Bente explains that during her 20+ years in IT, she hasn't experienced discrimination herself.
"The only thing that comes to mind - that can be a type of "gender difference experience" is whenever we're discussing organizing something. It might be me or other women who are asked first to help out, I don't know why, but it might be that people expect us to be more nurturing," Bente says.
When they were discussing bringing in a new team member in the team, one of Bente's male colleagues asked if they should bring in a woman instead of another man - as she was the only woman in the team.
"While I hadn't thought about it at all myself, when he said it I thought that it might be a good idea. It shouldn't be a deciding criterion in my opinion, but it's about building a diverse team," Bente says.
"I also don't feel like you have to make diversity your only fighting cause just because you're a woman working in tech. That's something everyone should contribute to," she adds.
In Equinor, we're making an effort to increase diversity. Some of the many steps we're taking are:
A recruitment target of 50-50 balance in gender and nationality for both new graduates and experienced hires
Global paid parental leave for all Equinor group employees
Partner with the Ada Project at NTNU, supporting their efforts to attract girls to ICT studies
Participate in events like "Girls Day in Tech" at universities
Always changing and learning
One of those who stumbled upon development and the IT world by accident, is Bergen-based Rebecca Sue Brekke. Originally from the United States, she didn't see herself entering the world of tech when deciding on colleges.
"I thought computer science, tech and IT was a "super-intelligent people only" type of thing. No one ever told me women couldn't do it, but I just didn't consider it an option."
Rebecca Sue Brekke
One day, she attended a BASIC programming class. That's where she saw the famous words "Hello, World!" appear on her screen.
"It was just really exciting to see! I had thought programming was an elusive, magical thing, but when I tried it myself I realized how much you could actually do," Rebecca explains.


"I've always wanted to create something on my own, and after that I just wanted to learn as much as possible and never went back. The tech world is always changing so it's never boring and even though I've pretty much been in the same department for 15 years I feel like I've changed jobs constantly."
Rebecca Sue Brekke
Since she's been in the tech industry for a while, we're eager to find out what's made her stay? It's all about working together with others to solve problems:
"We're working together in teams to come up with good solutions which will help make people's lives easier. There's always a person on the other end of the problem. I really enjoy the satisfaction of helping someone with a problem they couldn't solve on their own," Rebecca smiles.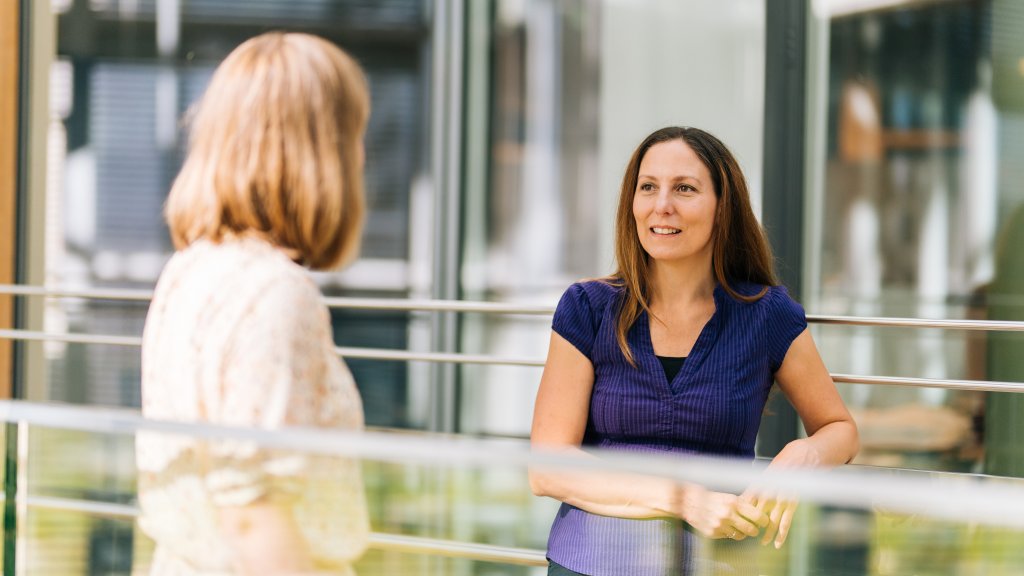 Easier to stay up to date
While the ever-changing nature of tech can be thrilling, it can also be a challenge. If you're younger or don't have kids, it can be easier to stay up-to-date in the world of tech.
Rebecca says that some women might have a hard time prioritizing themselves and finding the time to stay up-to-date on everything, especially when you have younger kids.
"Fortunately, we now have a rule all across Equinor IT that lets us spend 20% of our time on learning something new. Which is a really helpful option to have," Rebecca says.
Today, Rebecca is working on the Equinor Design System as well as with data visualization for our Integrated Operations Center (IOC). Both teams are a varied bunch, which she believes has an impact on their work.
"I think the different compositions of the teams is what made them work better. If you ask me, having diverse teams will benefit you in general. It makes you ask more questions, which leads to more well-rounded teams and solutions."

Rebecca Sue Brekke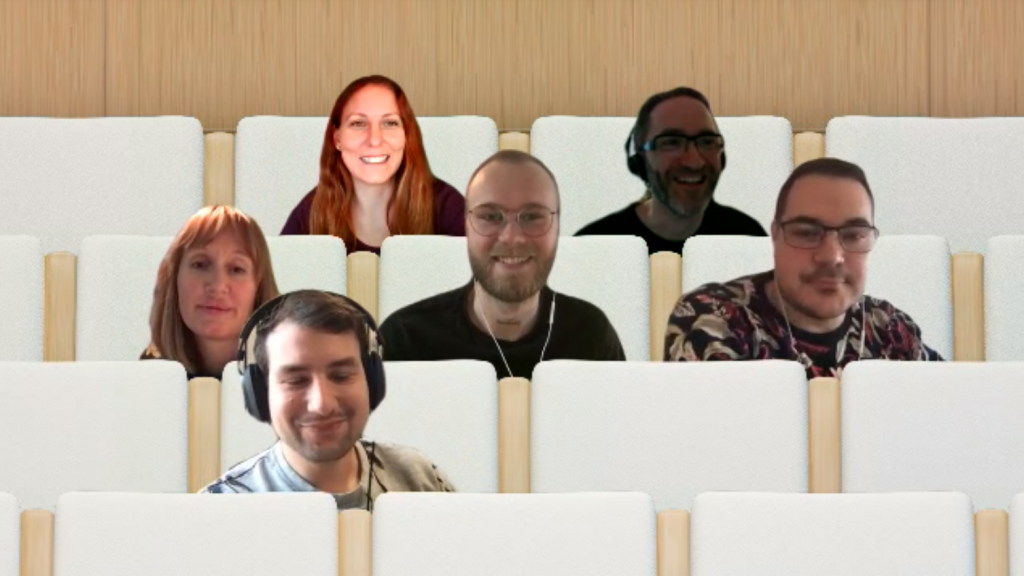 There are some differences around, Rebecca says, and one example being new job listings.
"Men might go through a listing and see that they have 8/10 qualifications, and then see the remaining two as something they can learn. Women might be in the exact same situation, but the fact that they're lacking just two can keep them from applying at all," she says.
In situations like these, she tells us that saying that "everyone is free to apply" might not be enough in order to get the right candidates. Sometimes, everyone can need a friendly and more direct push.
"I've never felt discriminated against but maybe I've held myself back in certain situations? Either way, I think we can all benefit from being aware of our differences; whether they're cultural, genders or whatever. We can all help each other in speaking up."
Rebecca Sue Brekke
"In the end it's all down to personalities," she adds.
For us, diversity entails more than just your gender; it's also experience, competence, age, cultural background, religion, sexual orientation, disabilities and more - all of these take part in shaping our thoughts, perspectives and personalities.
"As Equinor's CIO, I've taken a special interest in the IT & tech area where diversity is still a challenge - particularly in terms of gender. The people who choose a career in IT are the ones who get to shape the products and services we'll access in the future," Åshild says.
And while we still have a way to go, the good news is that every action matters - and you don't have to be a CIO to make a difference, she tells us:
"Our own willingness, ability to change and to actively look for and appreciate people and views that differ from our own is key. This means not just accepting that we have colleagues who look, think, act, and choose differently, but also acknowledging that this adds value."
Åshild Hanne Larsen
"We can strive to be good role models, we can take the time to support our colleagues, and we can make it personal by making an effort to move ourselves from being "well-meaning" to "well-doing", Åshild says.
A saying goes that "Diversity is being invited to the party; inclusion is being asked to dance". So, let's all go that extra mile and make sure everyone's dancing. After all, research shows that's exactly what we should be doing.

Make sure to subscribe to our newsletter below to have the latest stories about software development in Equinor delivered straight to your inbox.
Until next time. Stay safe and take care!